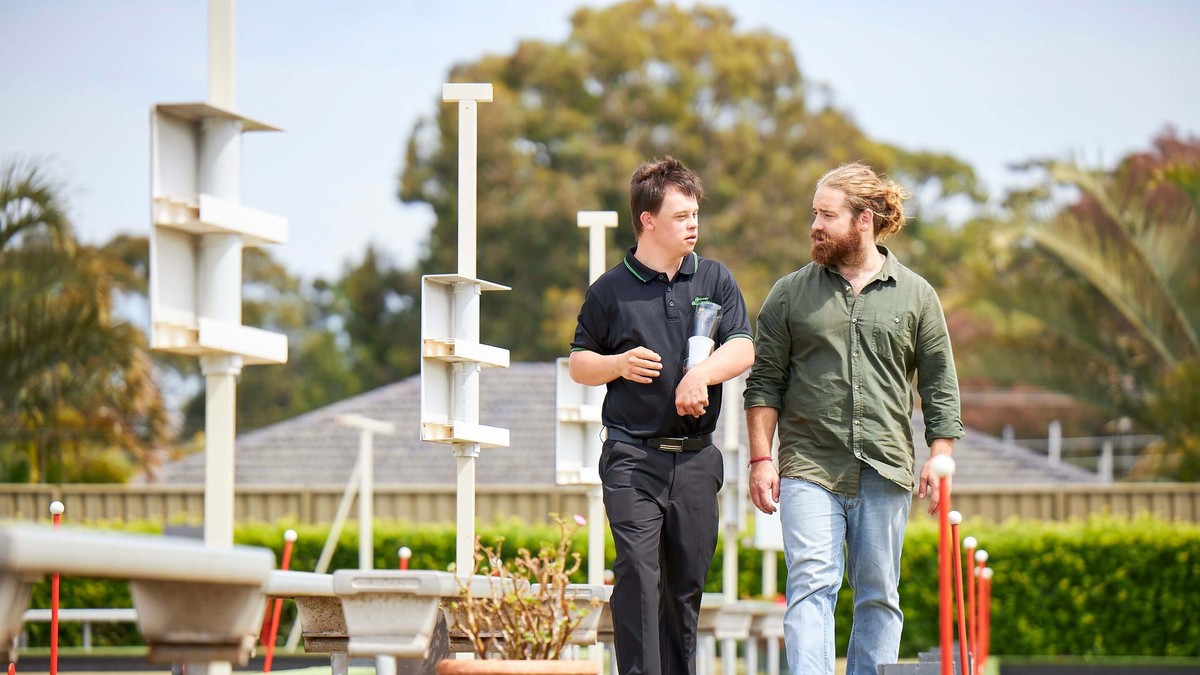 A workforce that's a force for good.
We champion diversity, inclusivity and equality in all we do. Our community, of staff and the people we support, have varied life experiences, skills, cultures and interests.
If you want a fulfilling career supporting people at an inclusive organisation that's nation-wide, you're in the right place.
About being a Disability Support Worker
We deliver supports in our shared accommodations, however most of the people we support live in their own homes.
Our supports include a range of day-to-day activities, such as preparing meals, assisting in the bathroom and engaging in the community in a way that's safe and enjoyable.
We want to help the people we support build on their existing skills, and live life their way.
Employment Without Barriers
Everyone has a right to employment. Our initiative, Employment Without Barriers, encourages employers to recognise and address the barriers many people living with a disability face when trying to enter the workforce. By helping organisations break down employment barriers, everyone will benefit from more inclusive, accessible and flexible workplaces.