Our stance on child safety and wellbeing
Every day, Life Without Barriers offers support and care to children. We want every one of those children to feel as safe and respected as they should.
We Put Children First is our commitment to the safety and wellbeing of children. All staff and carers are required to be a part of this commitment, to recognise the difference between acceptable and unacceptable behaviours and understand the importance of speaking up about child safety concerns.
Child protection policy
We are committed to the safety of children across Australia. Read our child protection policy.
We're talking about child sexual abuse
We're not afraid to say it directly - child sexual abuse is a risk in an organisation like ours. One of the ways to guard against child sexual abuse is to talk about it openly. So while we understand it's a difficult topic, we're willing to confront it head on.
We're talking with staff and carers
Staff members and carers in the Life Without Barriers community must act in a way that prioritises the wellbeing of children at all times. To do this, we are aware of the characteristics of respectful relationships with children, child sexual abuse, how offenders operate, signs of possible child abuse, and how to respond to disclosures.
Life Without Barriers staff and carers complete mandatory training that explores these topics in detail. We have a range of educational resources and practice reforms, and will continue to expand these resources as we learn more about how to keep children safe.
We're talking with children and young people
It's not enough to educate our staff and carers about child sexual abuse. We also need to talk to children in an age-appropriate manner about sexual abuse. At Life Without Barriers, we're using the SAFE Book Series (developed by the NSW Children's Guardian) to talk with children about their safety. The books support children's rights and explore protective behaviours that can help keep them safe.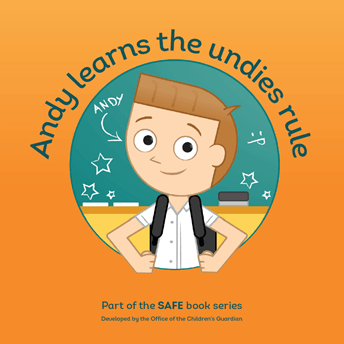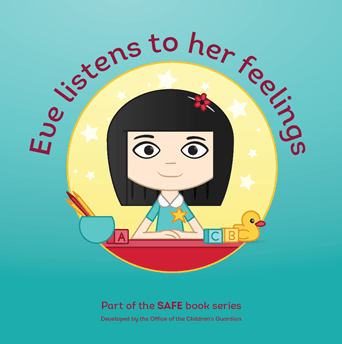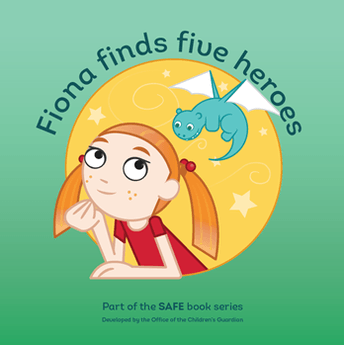 We're talking with our community
As a community, we have a collective responsibility to protect children from abuse and harm, and knowledge sharing is a practical way to achieve this. Many researchers have contributed to our knowledge of child safety and wellbeing, and we are now sharing our knowledge and practice with other organisations that work with children.
The 1989 Convention on the Rights of the Child
The NSW Advocate for Children and Young People have developed an educational video on the 1989 Convention on the Rights of the Child (CRC). The CRC binds governments to respect, protect and fulfil the political, economic, social and cultural rights of every child.
Contact us
For more information about our child safety approach contact Melinda Clarke at